Web Site Design Questions & Answers
What should my site include?
Most author sites have a welcome message, author bio, signings/events calendar, and book excerpts & reviews. Some authors also feature photo galleries, blogs, audio/video, essays, downloadable press kits, and much more.
Where should I begin?
Consider these questions: Are there any other web sites out there that you particularly like? Any sort of "feel" you're going for? We usually listen to what you want and try to create something; then we get your feedback, and refine it until you're satisfied with the site.
You can send content as Word docs, in plain text, and in pretty much any graphic format (.jpg, .tiff, etc.)
What else do I need?
If you don't already have a domain name, you can register one through a service like Namecheap, GoDaddy or Namesecure.
How about web site hosting?
Interbridge now offers reliable, reasonably priced ($100/year) website hosting for our web design customers! Please contact us to learn more.
Will I be able to update my own web site?
We can design a site on the WordPress platform if you would like to update the site yourself. If you're interested in setting up a WordPress blog or an e-newsletter, we can help you with that as well. We can also update the site for you.
How much will it cost?
A basic, one-book site usually costs about $400, but please contact us with your requirements to get a personalized proposal.
Book Interior Design Questions & Answers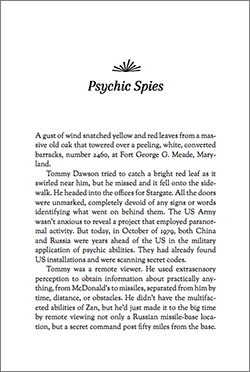 What do you need in order to design the interior of my book?
A clean Word document. Proofreading and editing are not included in this service, so please make sure that your manuscript is as error-free as possible. Of course, if you find any typos or other errors after the output has been generated, they can easily be fixed. Also, make sure that you include any front and back matter ("about the author," ISBN, Library of Congress number, etc.) that you would like to be included in the book.
My book was published many years ago and I've gotten the rights back. I no longer have an electronic file of my manuscript; I only have a hard copy of the finished book.
You can get Blue Leaf to scan your book for you. One warning: even the most high-tech scanning equipment sometimes makes mistakes, and they're not always caught by spell check ("hear" might show up as "bear," for instance). Proofread carefully!
What types of authors do you work with?
At this time, we only work with authors of fiction and memoir whose books have no charts & graphs, footnotes, or similar elements.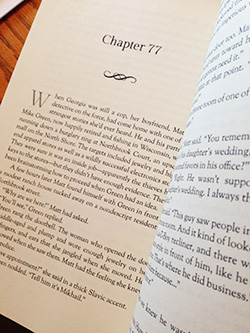 How much will it cost to have you design my book?
Interior/ebook files usually run about $200. This package includes a PDF file ready to be uploaded to CreateSpace and/or Ingram Spark, as well as ePub files, which you can provide to online retailers like Amazon, Nook, Kobo, iTunes, etc.
Got more than one book? Contact us for special discounts.
How does my finished book get up on Amazon, the Nook Store, etc.?
The finished files will need to be uploaded to each service. You will need to open accounts with Kindle Direct Publishing and IngramSpark, and provide them with the information they require so that they can pay you your earnings. If you don't know how to upload your files, don't worry—we've done it many times before and can help you out.
Do you do cover design?
We can recommend fantastic and affordable cover designers—just ask!