THIS INFORMATION APPLIED TO LEFT COAST CRIME 16, A CONVENTION HELD IN MARCH 2006. DETAILS MAY NO LONGER BE UP TO DATE AND/OR VALID.
IN BRISTOL
What to do and where to go in Bristol.
PRE & POST LEFT COAST CRIME TRIPS
Pre & post convention trips including teas with Colin Dexter & Peter Lovesey.
IN BRISTOL
Bristol Tourist Bureau



Your first stop for Bristol tourist information.
www.visitbristol.co.uk
@-Bristol



@-Bristol is a unique destination bringing science, nature and art to life. (Next to the conference hotel.)
www.at-bristol.org.uk
Bristol Cathedral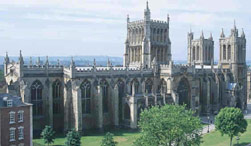 Visit Bristol Cathedral. (Next to the conference hotel.)
www.bristol-cathedral.co.uk
Isambard Kingdom Brunel
Brunel is the man behind some of Bristol's most famous sights:
Clifton Suspension Bridge
S.S. Great Britain
Bristol Temple Mead Train Station
John Cabot and the Matthew
Did an Englishman discover America? Learn more about John Cabot and his ship, the Matthew:
www.heritage.nf.ca/exploration/cabot.html
www.bristolconnect.co.uk/places/sights/cabot_t.htm
www.matthew.co.uk

PRE & POST LEFT COAST CRIME TRIPS
Tours of Discovery, long-time UK collaborators of Smithsonian Tours' "Classic Mystery Lover's England," will be in charge of the pre & post conference trips. All excursions will be accompanied by a Blue Badge Guide from The Guild of Registered Tourist Guides.

PLEASE NOTE: There is a link to a registration form for the following trips at the bottom of this page. Tickets can only be booked by registered delegates. However, registered delegates may book tickets for friends and family.
The following times are approximate and may vary:
Tuesday 14th March - 9.00am - 5.30pm
Wednesday 15th March - 9.00am - 5.30pm
Thursday 16th March - 9.00am - 2.00pm (The convention will start at 2.30pm.)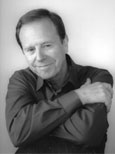 Tuesday 14th March
Tintern Abbey, the Forest of Dean, and Berkeley Castle - lunch with Edward Marston.
A fascinating circular drive. Start by crossing the river Severn before following the banks of the River Wye to Tintern. Stop to visit the beautifully preserved ruins of Tintern Abbey, immortalised by both Turner and Wordsworth. Continue along the river Wye and through the Forest of Dean, stopping for lunch. Then cross back into England and visit Berkeley Castle. This magnificent castle begun in the 12th century, is still home to the family who gave its name to numerous locations all over the world, notably Berkeley square in London, Berkeley Hundred in Virginia and University of California, Berkeley. Scene of the brutal Murder of Edward II in 1327 and besieged by Cromwell's troops in 1645, the castle is steeped in history. Twenty-four generations of Berkeleys have transformed it from a Norman Fortress to the lovely home it is today.
Marston is the perfect speaker for the Tintern/Berkeley outing. Not only is he a native of Wales—home to Tintern Abbey, but also because his short story, "Perfect Shadows," is set at Berkeley Castle in Gloucestershire. (The story is available in the new anthology Murder, Ancient and Modern from Crippen & Landru.) Delegates who have booked for this tour may be interested in the author's The Owls of Gloucestershire as well.
Cost: £54.95 per person to include: Tintern Abbey; lunch; Berkeley Castle, transport and services of a Blue Badge Guide. (Based on a minimum of 30 people.)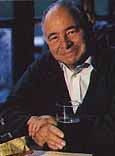 Wednesday 15th March
A day tour to Oxford - tea with Colin Dexter.
Visit the city of Inspector Morse, Lord Peter Wimsey & Harriet Vane and more. Enjoy coffee in the Hall at Christchurch and a private tour of the college and its chapel, Oxford's cathedral, before exploring some of Oxford's colleges as you wander through quads and alleyways.
Enjoy lunch at leisure and time to visit Oxford's well known bookshops before an optional tour of the Ashmolean Museum, Oxford's Museum of Fine and Applied Art and Archaeology. End the day over tea with Colin Dexter, the creator of Inspector Morse.
Cost: £49.95 per person to include: coffee; private tour of Christchurch; Ashmolean Museum; tea with Colin Dexter; transport and services of a Blue Badge Guide. (Based on a minimum of 30 people.)
Lunch is not included.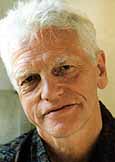 Thursday 16th March
Walking Tour of Bath - tea with Peter Lovesey
A walking tour of Bath with a Blue Badge Guide, taking in some of the fine Georgian architecture of the city, Jane Austen's home, and several associations with mystery writing. This will serve as an excellent introduction to this fine city. There will be plenty of time afterwards for further exploration on their own, such as a visit the Roman Baths, the Jane Austin Centre, or No. 1 Royal Crescent. Before leaving Bath enjoy a cream tea with the creator of Bath's Inspector Diamond, Peter Lovesey.
Cost: £34.95 per person to include: cream tea with Peter Lovesey; transport; and services of a Blue Badge Guide. (Based on a minimum of 20 people.)
There are no visits included.
Monday 20th March
The Brecon Beacons and Hay-on-Wye
A beautiful drive over the Severn Bridge into Wales and up the Usk valley by way of Usk, Raglan and Abergavenny. Stop for coffee in Crickhowell before entering the Brecon Beacons National park. Spectacular scenery as the drive takes you through the Black Mountains to Hay-on-Wye, a village of second-hand bookshops. Plenty of time at leisure here to shops and have lunch. The return journey travels high over Gospel Pass, parallel to Offa's Dyke, before descending past Llanthony Priory and back home past Abergavenny.
Cost: £37.95 per person to include: transport by minibus; services of a Blue Badge Guide. (Based on a minimum of 12 people.) No refreshments included.
Register for Pre and Post Left Coast Crime Trips
LCC Bylaws | List of LCC Honourees
Web site by Interbridge | Logo designed by Bill Selby